« More than a T-Shirt: God Belongs in my City | Home | God Occupies Wall Street Too »
By Jeremy | October 11, 2011
20/20 Vision for Schools practices what they preach, building a "resume of trust" with the New York City Department of Education by serving schools in meaningful ways. Today the DOE featured the "Welcome to PS 102″ mural documentary on its website homepage. Watch the documentary on DOE's website here.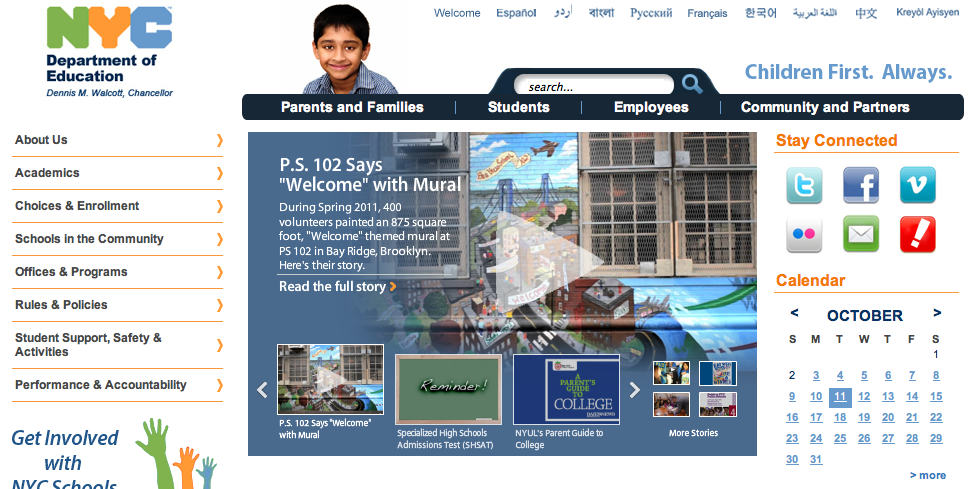 Topics: 2020 vision, doe, ps 102, ps 102 mural | No Comments »
Comments
You must be logged in to post a comment.